Wearing a baseball t-shirt is a great way to show off your love for the sport and look stylish at the same time. Baseball t-shirts are known for their comfortable fit and casual look, making them a versatile addition to your wardrobe.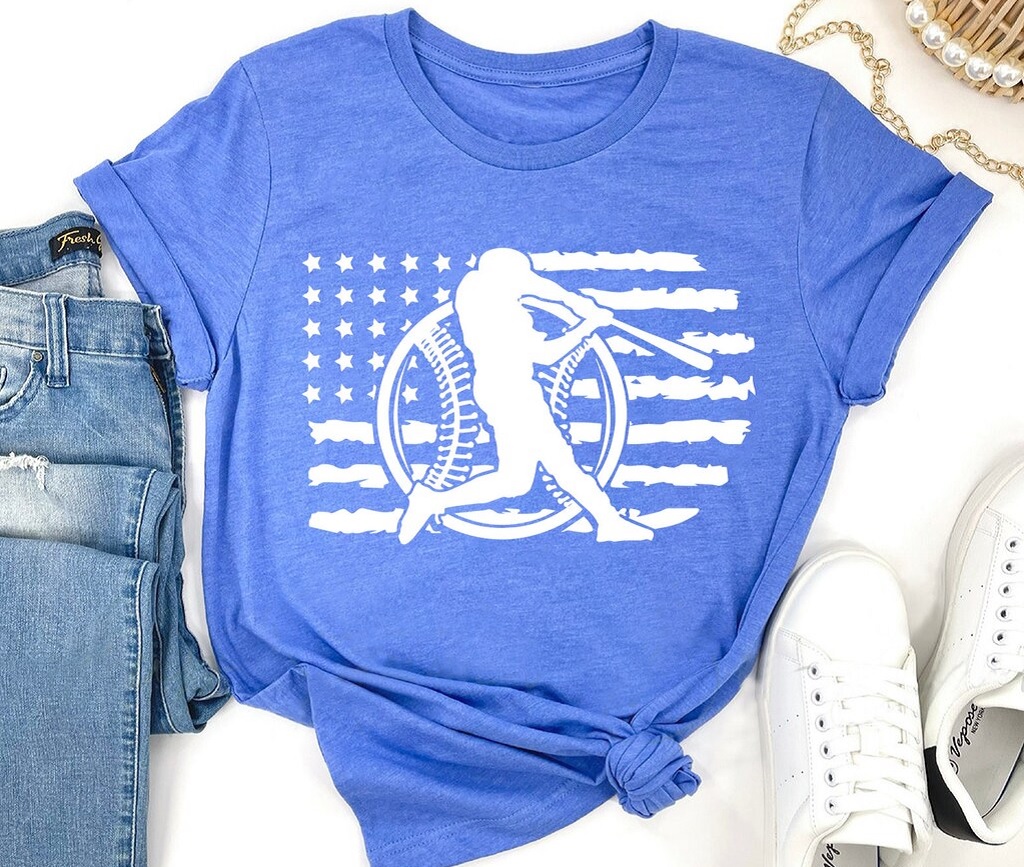 When to Wear a Baseball T-Shirt
Sporting Events
It's no surprise that wearing a baseball t-shirt to a sporting event is not only fitting but also an excellent way to show support for your favorite team. Rooting for your team in a jersey can sometimes be a bit too intense, making a baseball t-shirt the perfect compromise. Whether you're wearing a Washington baseball shirt to cheer for the Washington Nationals or you're cheering for the Cleveland Guardians or Minnesota Twins, this classic piece of clothing lets you cheer on your team in style.
Casual Outings
The baseball t-shirt is a go-to choice for casual outings with friends or family. Whether you're going to a local cafe, catching a movie, or simply strolling through the park, this laid-back garment effortlessly exudes a cool and relaxed vibe. Pair it with your favorite jeans, shorts, or even a skirt for a comfortable and effortlessly stylish look.
Outdoor Activities
When engaging in outdoor activities like picnics, barbecues, or recreational sports, a baseball t-shirt provides both style and practicality. Its comfortable fit and breathable fabric make it an excellent choice for those sunny days spent outdoors.
Fashion Tips to Avoid With a Baseball T-Shirt
To avoid any fashion faux pas while wearing a baseball t-shirt, consider the following tips:
Avoid mixing too many patterns: Baseball t-shirts often have a color contrast between the body and sleeves, so it's best to avoid pairing them with other heavily patterned clothing items. Opt for solid-colored bottoms or simple patterns to keep the focus on the t-shirt.
Don't wear baggy or oversized options: While comfort is essential, an overly baggy or oversized baseball t-shirt can give a sloppy appearance. Choose a size that fits well and complements your body shape.
Skip wearing dressy or formal bottoms: Baseball t-shirts are generally casual and sporty, so pairing them with dressy or formal bottoms like dress slacks or pencil skirts might create a mismatched look. Stick to jeans, shorts, or casual skirts for a more cohesive outfit.
Avoid wearing athletic shorts: Combining a baseball t-shirt with athletic shorts may give off a gym or sleepwear vibe. Opt for casual denim shorts or chino shorts instead to maintain a stylish and relaxed appearance.
Don't wear formal shoes: Baseball t-shirts work best with casual footwear like sneakers, loafers, or boat shoes. Avoid pairing them with dress shoes, as this can create a mismatched and confusing look.
Cool Baseball T-Shirt to Show Off Your Love for the Game
If you want a cool baseball-themed t-shirt to show off your love for the game, here's a fun design idea:
Front of the T-Shirt
Feature a vintage-style baseball graphic with a worn and distressed look, resembling an old baseball card or logo. This will evoke a sense of nostalgia for the game's rich history.
Place a stylish script font that says "Play Ball" above or below the baseball graphic, adding a classic touch to the design.
Back of the T-Shirt
Print a large number, like "19" or "20", representing the current year to give the shirt a personalized touch and show your dedication to the sport in the present time.
Add the phrase "Baseball All Day, Every Day" or your favorite baseball team name like Toronto Blue Jays baseball fans in bold letters to emphasize your passion for the game and that you're a true baseball enthusiast.
Color Scheme
Stick to classic baseball colors like white, navy blue, and red, reminiscent of traditional baseball uniforms and iconic team colors.
Conclusion
Baseball shirts are a versatile and comfortable wardrobe essential that can be styled in numerous ways. Embrace your creativity and experiment with different combinations to discover what suits your personality and fashion preferences best. Remember, fashion is all about expressing yourself, so have fun and enjoy the process!